Logging into CRM.me is easy. Access the system URL in your web browser.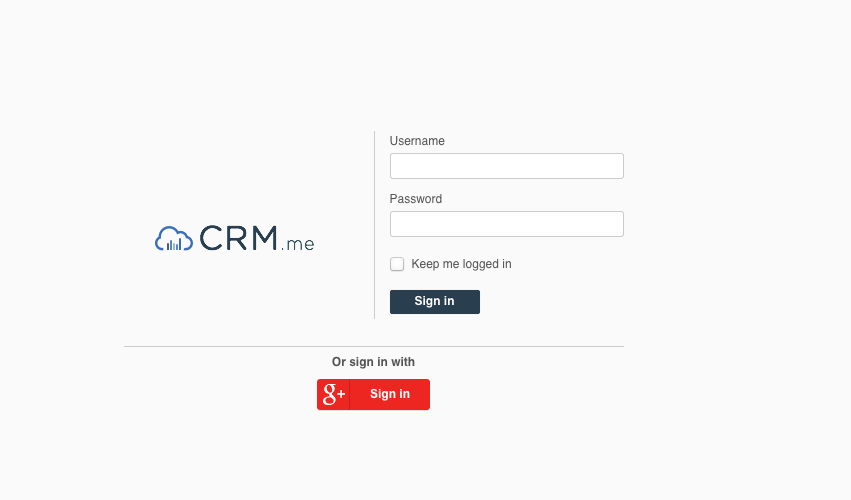 Sign in using your username and password
Username: enter your username.
Password: enter your password.
Keep me logged in: check this box to stay logged into the crm if you click out of your browser window, and the re-open a new window in the same browser, so that you don't have to re-log back in (as long as you don't click Sign Out).
If you want your username and password to auto populate on the login screen, use your browser 'Remember Password' feature.