Reports allow you to back up and export all of your work in CRM.me. The module can be found in the left hand panel and offers a choice of 3 customizable easy-to-create-and-export reports.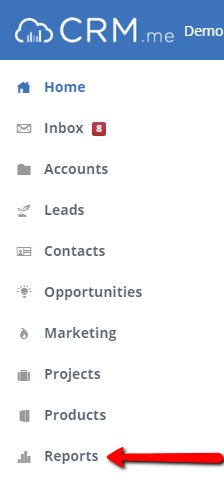 A Rows and Columns report shows all requested data in a row and column format, without a chart.
Summation reports display an overview of data grouped by specified criteria. Data is displayed in groups and can include a chart and calculations.
A Matrix report is an advanced grid-like report that allows you to create aggregate summaries for grouped data.