CRM.me 3.1.3 has been released and will be rolled out to our customers this month.  Here is a summary of what you can expect in this release. 
New features
Combined Tasks Kanban - We are happy to announce the first iteration of this much requested feature that allows you now to visualize all your tasks on a single unified Kanban board.
Click the All Tasks button from the My Tasks portlet on the homepage to get a full listing of tasks and now you will see the option to switch the view from the default grid view to a Kanban.
We have also included useful quick filter options to view "Items I own" or "Hide completed" items that were completed more than 30 days ago.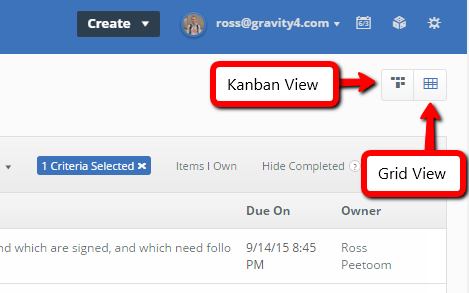 By default this Kanban view will load up to 1000 tasks and can take some time to load if you have that many in the search results.  
We will be adding more controls around that in our next release but for now we recommend refining your search to see only the tasks you need to visualize.
Improvements
Improvements to the Analyze Data and Import Data pages of the Import​ wizard
Quick filter to hide old completed tasks on Kanban
Better Product management with modal view and edit layouts
Improvements to @mentions to make them faster
Bug fixes
We also addressed all of the following bug reports in CRM.me 3.1.3:
Time in stage appears as 16875 days by default
New project can't be created in case you remove "Related Opportunities" field from "Detail and Edit View" of the project
Issue with notification links when commenting on leads
UserNotificationConfigurationEditView should not be viewable in designer as Detail and Edit View
Fix issue with custom validators during imports
Zapier - Can't turn on zaps with meeting trigger or action
Cloud Field Merge Errors
Can't add the task portlet back to the lead view
UI - Field selector in Designer not fully showed
UI - Mentions user popup issue
If you are interested in other recent releases why not take a look at our release notes for 3.1.1 or review a history of all our recent release notes.